Panorama is the only open-access, born-digital, peer-reviewed academic journal dedicated to American art and visual culture (broadly defined). We provide free, accessible high-caliber content to an international readership and do not charge fees for submission. Publishing twice a year, Panorama relies entirely on the labor of volunteer Executive and Section Editors and the work of a Managing Editor to bring scholarly articles and other content to our audiences. The University of Minnesota Libraries publishes Panorama using standard methodologies and preservation technologies, including advanced indexing.  Our budget is sustained by grants and membership dues from our parent organization, the Association of Historians of American Art, so please consider joining AHAA today and helping support Panorama.
We deeply appreciate the support of our readers, AHAA members, and granting organizations. Your support demonstrates the significant impact that Panorama makes to the scholarly community and to expanding conversations about American art.
Acknowledgments
We are grateful to our many readers and contributors, to members of AHAA who pledge their annual support when they renew their membership, and to those who donate their time and service to the production of our open-access, born-digital content.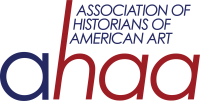 Foundation Support
Current
Henry Luce Foundation
Terra Foundation for American Art
Wyeth Foundation for American Art
Past
Department of Art History, University of Minnesota
Department of Art History, University of North Carolina-Chapel Hill
Texts and Technology Ph.D program, University of Central Florida