Panorama is the only open-access, born-digital, peer-reviewed academic journal dedicated to American art and visual culture (broadly defined). We provide free, accessible high-caliber content to an international readership and do not charge fees for submission. Publishing twice a year, Panorama relies entirely on the labor of volunteer Executive and Section Editors and the work of a Managing Editor to bring scholarly articles and other content to our audiences. The University of Minnesota Libraries publishes Panorama using standard methodologies and preservation technologies, including advanced indexing.  While a portion of our budget is sustained by membership dues from our parent organization, the Association of Historians of American Art, we rely heavily on revolving grants to support our annual operating costs. While we are grateful for these grants, we cannot rely on them for long-term sustainability. It is for that reason that we look to our readers, contributors, and other stakeholders to make individual gifts towards a $100,000 Reserve Fund that will support any non-grant funded operating expenses. These include professional editing services, website development and support, and help defraying media reproduction fees for our authors. 
By making a donation to AHAA that is specifically earmarked to support Panorama, you will invest in the journal's groundbreaking scholarship. Donations as small as $5 are welcome; sustainer pledges of $500 and above will be acknowledged on our website. We also invite individuals and organizations interested in making sustainer pledges to contact our Executive Editors and discuss the Journal's fundraising needs and acknowledgment structure. As AHAA is a 501(c)(3) organization, all donations are fully tax deductible. 
We deeply appreciate the support of our readers, AHAA members, and granting organizations. Your donation demonstrates the significant impact that Panorama makes to the scholarly community and to expanding conversations about American art. Your generosity is essential for maintaining the ongoing operations of our open-access, digital journal and ensuring its financial sustainability in the long term. Thank you! 
Acknowledgments
Panorama is supported by donations large and small. We are grateful to our many readers and contributors, to members of AHAA who pledge their annual support when they renew their membership, and to those who donate their time and service to the production of our open-access, born-digital content.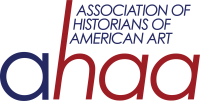 Sustainers—Institutions
These institutions have pledged $500 or more to support the journal.
Andrew Walker, The Amon Carter Museum of American Art, Fort Worth, Texas
School of Visual Arts and Design, University of Central Florida
Sustainers—Individuals
These individuals have pledged $500 or more to support the journal.
The Panorama Advisory Board
Anonymous match challenge, October 2021
Austen Barron Bailly
Rebecca Bedell
M. Elizabeth (Betsy) Boone
Donation in honor of Wayne Craven
Board donation in memory of David C. Driskell
Board donation in memory of William H. Gerdts
E. Bruce Robertson and Thomas Kren
Donation in honor of Joyce K. Schiller
Louise E. Siddons
Alan Wallach
Sally Webster, in memory of her husband, Nick
Foundation Support
Current
Henry Luce Foundation
Terra Foundation for American Art
Wyeth Foundation for American Art
Past
Department of Art History, University of Minnesota
Department of Art History, University of North Carolina-Chapel Hill