Fifty Years of the History of American Sculpture
During the last half century, the history of American sculpture has been transformed dramatically. Very roughly, during the first twenty-five years (i.e., from the late 1960s to mid-1990s), scholars used object- or artist-based documentary scholarship, connoisseurship, and formalist analyses to create the foundation publications. They established the rightful position of the history of American sculpture as a field of study in universities and placed collections of American sculpture on view in museums. During the last twenty-five years (from the 1990s to the present), specialists expanded the Eurocentric canon to include interdisciplinary approaches and wider global, social, and political contexts, new theoretical methods, and digital databases. This brief essay cannot be comprehensive and highlights the early development of the field, the inclusion of sculptors in publications and museums, and its amalgamation with material culture and feminism.1
Because I have been involved with American sculpture for fifty-two years, my experiences are interwoven with these themes. In 1965, at the University of Delaware, Wayne Craven taught a seminar on American sculpture—likely the first anywhere—as he was researching and writing his seminal and comprehensive book, Sculpture in America.2 (Craven, who had written his dissertation at Columbia University on French Gothic sculpture, in teaching a course on American art at Delaware in 1961, discovered that nothing substantive had been written on American sculpture in decades and began compiling information.) My paper for that course, "The Impact of the Armory Show upon American Sculpture," demonstrated that, despite conventional wisdom, avant-garde sculptors in the United States were not converted to modernism by that memorable exhibition.3 I discovered that exposure to vanguard art and artists in Paris and to non-Western and folk sculptures there and in the United States were the keys for early twentieth-century innovators of sculpture in the United States. The search for the point of change from academic to modern art for American sculptors has fueled my research and publications for the rest of my career.
In 1969, I joined a group of Ph.D. students at Delaware, all of whom wrote their dissertations on American sculptors and devoted all or part of their careers to the history of sculpture in the United States: Marjorie Balge (dissertation on William Ordway Partridge, 1982), George Gurney (Olin Levi Warner, 1978), Joan M. Marter (Alexander Calder, 1974), Eric S. McCready (Lee Lawrie and Bertram Goodhue, 1973), Michael T. Richman (Daniel Chester French, 1974), Lewis I. Sharp (John Quincy Adams Ward, 1980), Pamela H. Simpson (Charles Grafly, 1974), and Tarbell (William Zorach, 1976).4 During the late 1960s and 1970s, we and others established databases of information on individual sculptors, works of art, and institutional collections—basic work that continues to the present day. During the 1970s, guides to outdoor public sculpture were published by the Fairmount Park Art Association (Philadelphia, 1976), James M. Goode (Washington, D. C., 1974), and Lewis I. Sharp (New York City, 1974).5 Although the study of white male sculptors of the northeast of the United States dominated the early decades, increasingly scholars published on sculpture from other regions within the United States.6 Since the study of American sculpture hardly preceded the feminist approach to art history, art historians consistently have paid attention to women as sculptors and reinterpreted women as sculptural subjects.7 The field of art history had few female practitioners when we began, but now the study of American sculpture history is dominated by women with an increasing number of scholars of diverse backgrounds and ethnicities.8 Recent scholars-of-color who have published work on artists-of-color and have offered in-depth examinations of issues of race, gender, colonialism, and public reception include: Reneé Ater (on Meta Warrick Fuller), Kirsten Pai Buick (Mary Edmonia Lewis), Charmaine A. Nelson (Lewis, William Wetmore Story, et al.), and Margaret Rose Vendryes (Richmond Barthé).9
From the beginning, the approach to the history of American sculpture for Craven and his students was informed by partnering with the material culture methodology of The Winterthur Program in Early American Culture.10 Winterthur Museum's curator/professors, including Charles F. Montgomery, Charles F. Hummel, and Jonathan Fairbanks, taught us to pay attention to historical contexts, the class distinctions of patrons and artisans, and scientific analyses of artifacts. They also encouraged us to study functional and craft objects (then dubbed "low art") as well as "high art." Material culture theories developed in the art history program at Yale during the early 1970s by Jules Prown and Montgomery remain viable in the field.11 Prown's methodologies, which include close analyses of single works of art, deconstruction, and psychoanalysis, redirected approaches to the history of visual culture, including sculpture. Among his countless protégés, Alexander Nemerov has published pioneering studies of Frederic Remington and William Rush.12 Some material culturists segued to Marxist and non-Marxist social history, which focused on painting and rarely on sculpture.13 A few scholars have focused on socio-political contexts for the creation and reception of public sculpture, including: Michele H. Bogart, Melissa Dabakis, Erika Doss, Kirk Savage, and Jennifer Wingate.14
Several special issues of scholarly journals, have recognized sculpture's importance in the art history hierarchy. The November 1972 issue of the American Art Journal (published by the Kennedy Galleries, Inc., 1969-2004) was dedicated to "Nineteenth-Century American Sculpture," an outcome of the first of the University of Delaware's symposia on American art—this one organized by Craven's sculpture students.15 In 1994, Mona Hadler and Joan Marter edited a special issue of "Sculpture in Postwar Europe and America, 1945-59" for Art Journal, one of the journals sponsored by the College Art Association.16 In 2010, Cynthia Mills summarized the state of current knowledge of American sculpture for the Smithsonian's journal, American Art (1987– ). As the lead editor of The Grove Encyclopedia of American Art, Marter, with the help of the late Pam Simpson, who was editor for sculpture, was generous in covering sculpture throughout the volumes.17
Authors of recent textbooks surveying the history of American art, while including formerly neglected groups of artists and subjects, allot very little attention to sculptors. Framing America: A Social History of American Art by Frances K. Pohl, American Art: A Cultural History by David Bjelajac, and American Encounters: Art, History, and Cultural Identity by Angela L. Miller, Janet C. Berlo, Bryan J. Wolf, and Jennifer L. Roberts are cultural and social histories that include more sculptures and crafts by Native Americans, African Americans, early Spanish settlers, and artists working in non-Christian religious contexts than examples of three-dimensional artworks by white artists.18 Confined in her text by the concise format of the Oxford History of Art series, Erika Doss in Twentieth-Century American Art (2002) recognized the importance of sculpture with one quarter of the illustrations and wrote an excellent interpretation of the late-twentieth century developments that have redefined sculpture as a medium.
The near absence of American sculpture in museum galleries fifty years ago has been rectified. In 1962, William H. Gerdts organized an exhibition of American sculpture at the Newark Museum.19 In 1965, Albert TenEyck Gardner published American Sculpture: A Catalogue of the Collection of the Metropolitan Museum of Art and later that year led me on a rapid tour of the dusty American sculptures then stored in the darkened tunnels underneath the museum—with no heat or humidity control.20 In 1972, I found Lewis Sharp outdoors at the Met hosing the grime from marble sculptures which he had rescued from the dungeon in order to install them in the galleries. Amazing catalogues of American sculpture that have pushed our field forward include two from Brookgreen Gardens and many from museums, including the Museum of Fine Arts, Boston; the Pennsylvania Academy of the Fine, Philadelphia; the Metropolitan Museum of Art, New York; and the Corcoran, formerly of Washington, D.C.21 Digital catalogues of American sculpture—including provenance, analyses, and exhibition histories—are mushrooming on museum websites. In 2006, the Pennsylvania Academy of the Fine Arts opened the remarkable Sculpture Study Center in its Samuel M. V. Hamilton Building across the street from the historic building. The Luce Foundation has sponsored centers for the study of American sculpture by facilitating the installation of visible storage at four museums: the Metropolitan Museum of Art (opened 1987), the New-York Historical Society (2000), the Brooklyn Museum (2005), and the Smithsonian American Art Museum (SAAM)/National Portrait Gallery (2006). Creating the ability for all visitors to view hundreds of widely diverse sculptures is a game changer.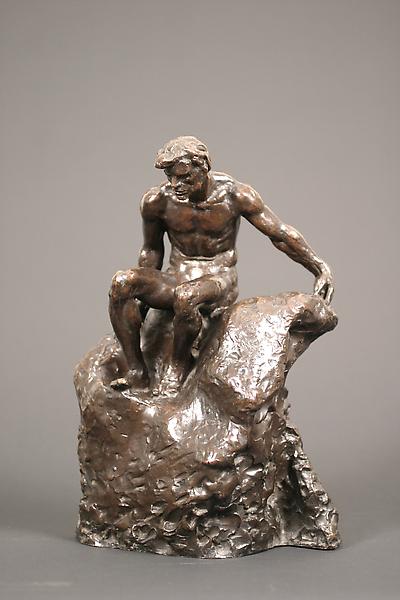 Throughout the last fifty years, I have always been affiliated with a museum and created dozens of exhibitions of early twentieth-century sculpture of the United States. Joshua C. Taylor, the first director of the National Collection of Fine Arts (now SAAM), mentored my research on sculptor William Zorach during my years as a Smithsonian Predoctoral Research Fellow (1972-74). He was passionate about rediscovering excellent American artists who had been neglected and facilitated the exhibitions of three I had uncovered: Marguerite Zorach, Peggy Bacon, and Hugo Robus.22 By the mid-1970s the cohort of American sculpture scholars had collected sufficient monographic data to be able to conceive conceptual group exhibitions. I was consultant for sculpture for William Innes Homer's landmark Avant-Garde Painting & Sculpture in America 1910-25 (Delaware Art Museum, 1975) and worked with Joan Marter and Jeffrey Wechsler on Vanguard American Sculpture: 1913-39 (Rutgers UniversityArt Gallery, 1979).23 In 1980, Patricia Hills and I assessed the permanent collection of the Whitney Museum of American Art—her on painting, me on sculpture—for The Figurative Tradition and American Art, an exhibition and catalogue issued to celebrate the museum's fiftieth anniversary. Unforgettable are the days I spent in Gertrude Vanderbilt Whitney's sculpture studio on this project, reading archives that not only documented her sculpture career but also her patronage of American sculptors.24 Later, but in the same spirit, I derived rich insights from collaborations and dialogues with in-house curators on such exhibitions as Robert Laurent and American Figurative Sculpture, 1910-1960 (David and Alfred Smart Museum of Art, University of Chicago, 1994) with Richard A. Born; The Human Figure in American Sculpture: The Question of Modernity, 1890-1945 (Los Angeles County Museum of Art, 1995), with Ilene Susan Fort; Rodin and America: Influence and Adaptation, 1876-1936 (Cantor Art Center, Stanford University, 2011), with Bernard Barryte; and A New American Sculpture: Laurent, Lachaise, Nadelman and Zorach (Portland [Maine] Art Museum, 2017), with Andrew Eschelbacher and Shirley Reece-Hughes.25
When a museum has a curator of American Sculpture, the field benefits. For example, Karen Lemmey, curator of sculpture at SAAM—who currently has two long-term exhibitions on view, Measured Perfection: Hiram Powers' Greek Slave and Direct Carving (both opened 2015)—also facilitated two recent solo exhibitions at SAAM, Martin Puryear: Multiple Dimensions (2016) and Isamu Noguchi, Archaic/Modern (2016-17). Thayer Tolles, at the Metropolitan Museum of Art, the only other dedicated curator of American sculpture, has similarly contributed immensely to the scholarship about and exhibition of American sculpture. She co-wrote the sculpture collection catalogue (1999 and 2000) and books about bronze sculptures of the American West (2010 and 2014), curated "Augustus Saint-Gaudens in The Metropolitan Museum of Art" (2009), and reinstalled the Charles Engelhard Court in the American wing in 2009.26 All curators of sculpture understand that their exhibitions are more expensive and difficult to organize, fund, travel, and install than those of two-dimensional works of art.
Every person assessing the history of art has recognized that sculpture has fewer scholars, publications, and exhibitions than painting. Just as art historians evolved in their treatment of American sculpture during the last fifty years, just so sculpture itself changed dramatically from the 1960s to the present. Kirk Savage declared that because contemporary art makes few distinctions between painting and sculpture, "Old-fashioned sculpture . . . has been obsolete for a long time."27 Before the twentieth century, figurative sculpture was synthesized from clay (baked in a kiln to become terra cotta), cut from solid blocks of wood or stone, or cast in plaster or bronze. Early twentieth-century avant-garde sculptors constructed sculptures from disparate elements and pioneered abstract objects and conceptual works. By the end of the century, sculpture could be multi-media installations of materials as widely diverse as scrap metal, detritus, live flora and fauna, light, video, sound, electronic monitors, and bodily fluids. Ecosculptures—works created outdoors from flotsam, jetsam, and debris—usually carry social messages for the remediation of industrial sites or for the cleanup of neglected shores. Alex Potts distinguished between object-oriented modernists who "fetishized the autonomy of the art work" and installation-oriented postmodernists who created encounters "staged between viewer and work and the resulting interplay operating at a phenomenological level between focused and dispersed apprehension."28
The definitions of America, sculpture, and art history have evolved during the last fifty years. New theories, technologies, methodologies and archival resources have changed the ways that we think, research and write. New generations of scholars will mine the collective scholarship on American sculpture and then pose new questions. No new comprehensive and synthetic history of American sculpture has been published in nearly fifty years and I know of no one who wishes to answer that challenge.
DOI: https://doi.org/10.24926/24716839.1581
PDF: Tarbell 50 Years
About the Author(s): Roberta K. Tarbell is Professor Emerita of Art History at Rutgers University-Camden; Visiting Scholar, Center for American Art, Philadelphia Museum of Art; and Adjunct Professor of Art History, Winterthur Museum/University of Delaware, Preservation Studies Doctoral Program
---